COMMITTED TO
SAFETY FIRST!
From the inception of ATG Transport, we have made safety our main focus and highest priority. We are committed to protect the health and safety of our employees, contractors, customers and the communities we serve. Our drivers are some of the best in the industry with most of them having over a million plus miles of accident free safe driving.
Our commitment to safety is highlighted by winning the Arizona Trucking Association's "Fleet Safety Award" for 2012, 2013, and 2014. ATG Transport is also involved in community outreach programs like Share the Road – Teens & Trucks which engages students on the awareness of No-Zones and learning what commercial truck drivers can and cannot see out on the roadways.
Along with Share the Road, we actively participate with the Department of Transportation during "International Road Check" where we work side by side with Law Enforcement and learn best practices for safety and compliance. This ongoing commitment to safety is vital to our company's future and success.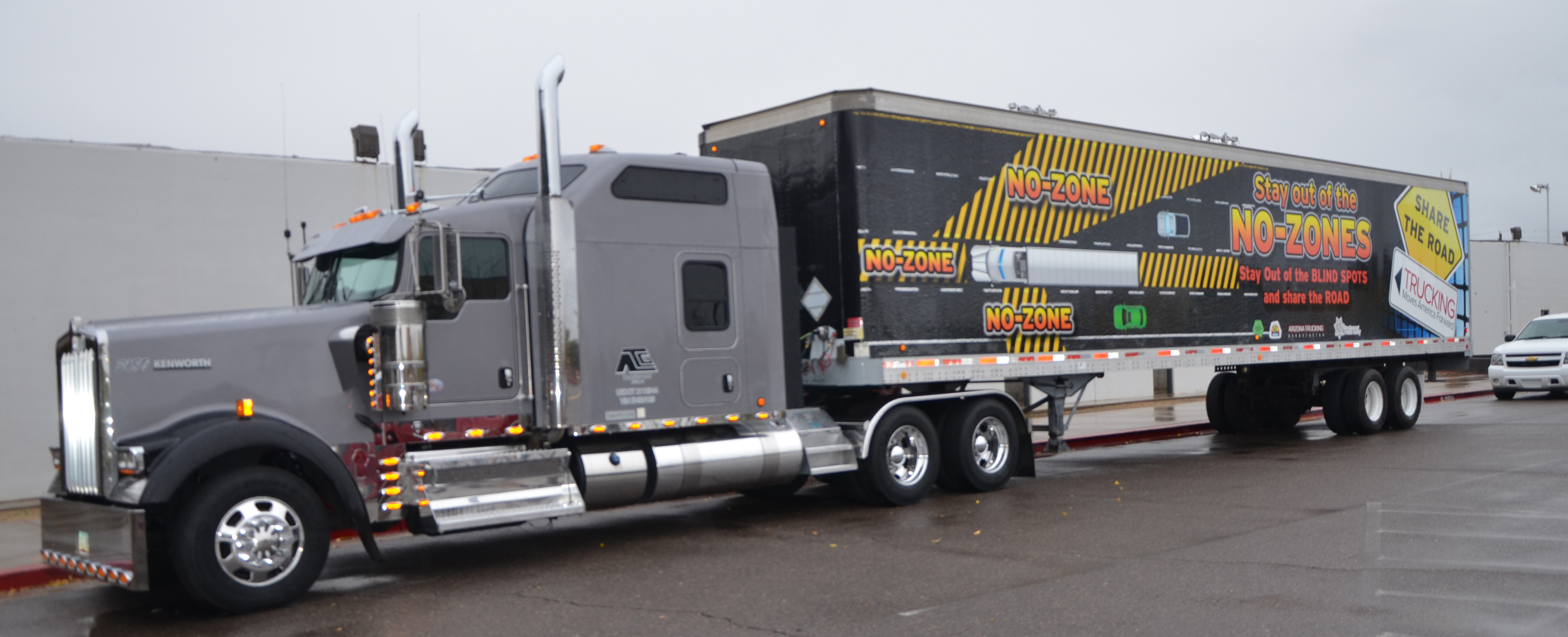 LEADERS IN 
HAZMAT TRANSPORTATION
ATG Transport LLC is a fully compliant hazardous materials carrier. All of our drivers have their hazardous materials endorsements and follow all 49 CRF requirements and FMSCA regulations. We pride ourselves in safe, responsible, and efficient movement of hazardous materials for our customers.
Hazardous Compliant with all USDOT Regulation

Over 20 Years of Experience with Hazardous Materials

30 Million + Miles of Safe Driving
Being a member of the Arizona Trucking Association allows us to be directly involved with local safety programs such as NO-ZONE and SHARE THE ROAD. We are able to partner with surrounding high schools and get students directly engaged with what commercial drivers can and cannot see while driving. Programs like these allows us to help educate the community we operate in and bring awareness to the challenges commercial drivers have in order to be safe at all times.